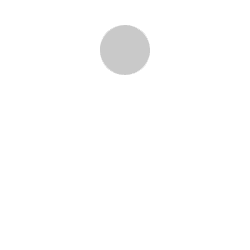 This product is no longer in stock
Last items in stock!
129224
14 days
36 months

Availability date:
Ceiling lamp Ben
Product details
| | |
| --- | --- |
| Time limit for completion | Bespoke product, the deadline will be send by e-mail |
| Lamp type | Ceiling lamp |
More info
Inspired by Lightnet Caleo Inverse A3 (not replica Lightnet Caleo Inverse A3)
Due to the copyright notice, please note that this product is not a replica
LED ceiling lamp
Description
Surface mounted LED luminaire. Only direct light distribution. Luminaire body made of aluminium profile. Surface in silver, white, graphite, black, champagne or copper. Other surface options see Lightnet-Surface-Collection or RAL to choose from.

Fuelled acrylic glass diffuser for general lighting. Converter integrated into the luminaire housing, optionally switchable or dimmable (1-10V, DALI, Touch-Dim, Casambi). Colour temperatures 2200K, 2700K, 3000K, 3500K, 4000K or 6500K. Pre-binning ≤ MacAdam 3. Colour rendering CRI>80 or CRI>90. The luminaire housing is supplied ready for assembly, making installation easier and ensuring an even and increased light transmission.

RECTILINEARITY WITH GENTLE CONTOURS - What gives the Caleo lighting series its special identity is its soft-edged design, combining straightness and gentle contours in one fell swoop. The rounded corners of the system give a specific softness and harmonious atmosphere to the architecture of the room. Caleo follows the spirit of the times and allows for a very wide and flexible spectrum of applications and technical lighting designs. Uniformly illuminated micro-prismatic screens enable applications in office landscapes, while opal diffusers seamlessly extend the design to general areas of the building. Depending on the geometry of the space, different design forms are available in square, rectangular and line shapes. Common features include soft lines and a seamlessly welded luminaire body that can be clad in a variety of colors.
Tags
Lightnet, Caleo, Indoor lighting, Ceiling lights, Ceiling light, Contemporary style ceiling lights, Aluminum ceiling lights, Metal ceiling lights, Direct light ceiling lights, LED ceiling lights, Dimmable ceiling lights, Surface mount, Office fixture, Office lighting, Workplace lighting, Dimmable surface mount, Modern surface mount, Led surface mount
Reviews