Lamps Bird inspired by design Moooi Perch
Lamps Bird inspired by design Moooi Perch
The natural beauty of the world of flora and fauna has always stimulated the imagination of artists. Drawing from its infinite wealth of shapes, colors and forms, they created their greatest works. It is no different today as well, a clear example of which is the lamp inspired by Moooi PERCH.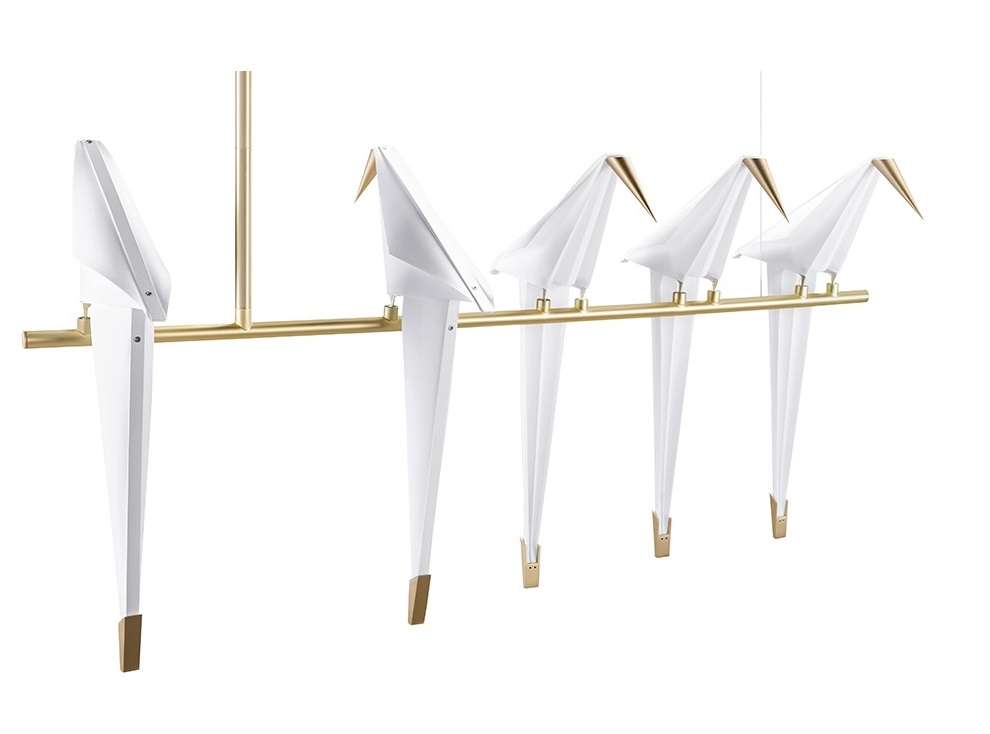 Lamps for commercial objects
The key stage in designing the arrangement is the selection of lighting. The right one will wonderfully emphasize and complete the decor, while a mismatch will completely destroy the end result. This truth is true in any case, both in private and public space. In the first case, it allows you to create a personalized, family atmosphere. In the second, it is crucial for building the image and brand. Exclusive lighting installations create a mood, intrigue ... Therefore, when choosing lamps for hotels, restaurant lamps or foyer lamps, it is worth paying due attention to the issue.
Lamp inspired by Moooi PERCH
Exclusive lighting installations inspired by birds sitting on a branch are a bull's eye. Associated with freedom and lightness, in an elegant, modern form, they will undoubtedly become a decoration of any interior. These designer lamps are made of metal in a gold, satin color combined with white polypropylene, thanks to which they will perfectly fit into classic and modern arrangements. They will look great against the background of loft walls or in bright, minimalist living rooms.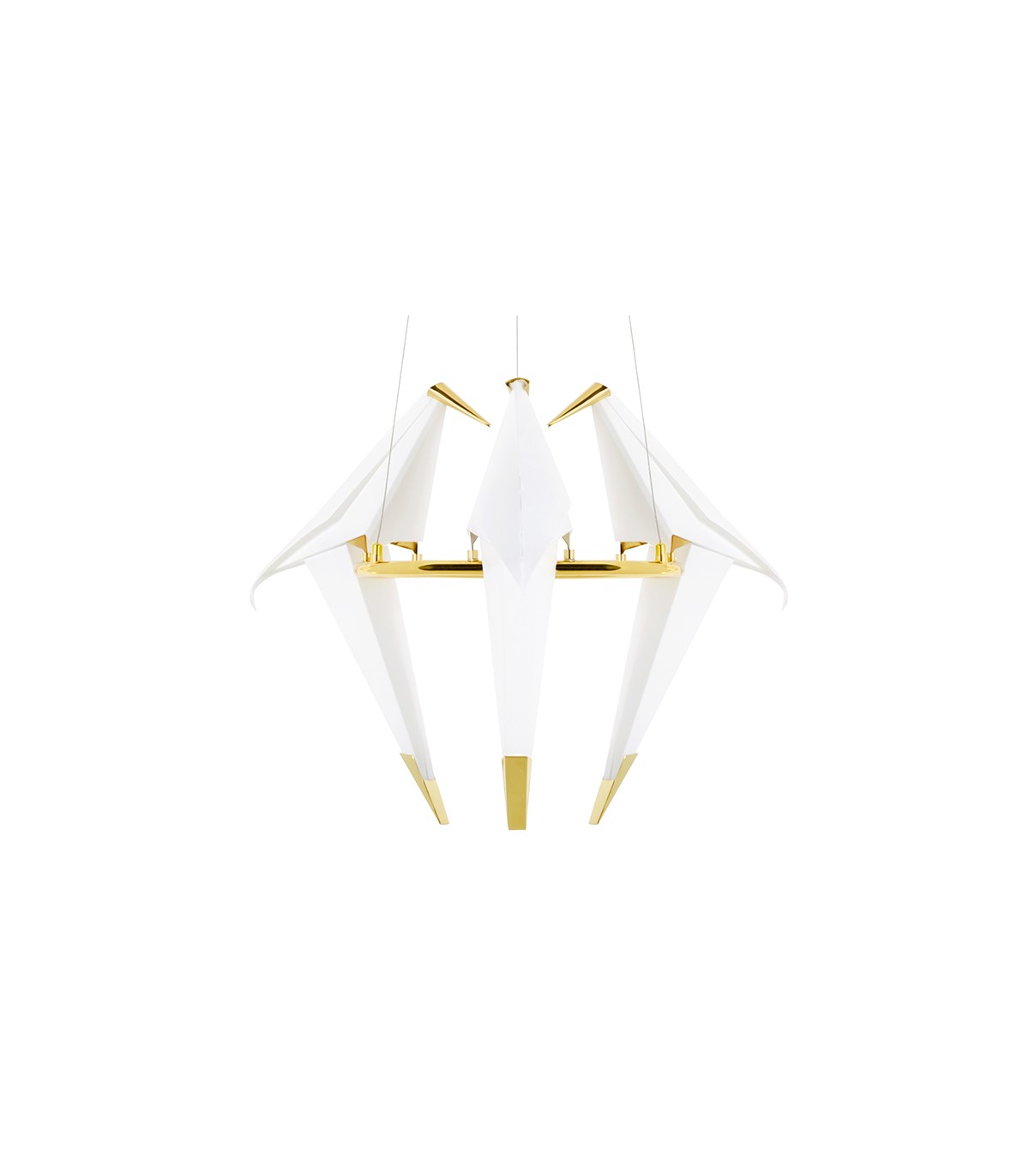 Luxurious lighting on request
Inspirowane.eu, a manufacturer of lamps for individual orders, produces decorative lighting fixtures. Personalized projects fit perfectly into the interior, and their character harmonizes with the specificity and purpose of a given space. Thus, as befits applied art, they fulfill both pragmatic and aesthetic functions. Luxurious lighting subtly disperses the darkness, stimulating the senses and emotions. Thanks to it, the interiors will become a tangible reflection of the owner's personality, his showcase and shelter after a busy day.
We invite you to see the offer of lamps inspired by Moooi Perch
What if you haven't found the product you are looking for on our website? You MUST contact us and we will make it for you.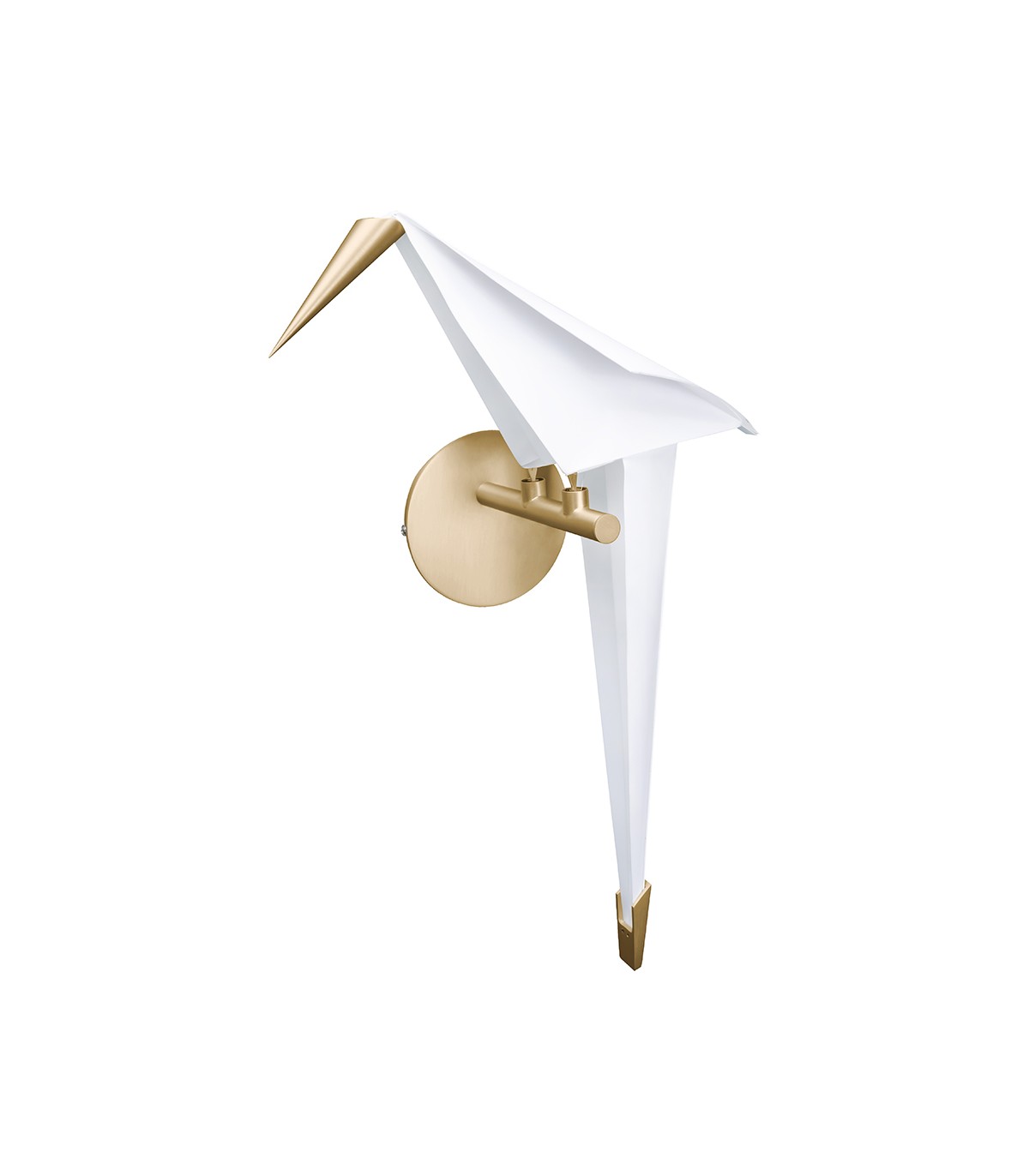 Contact
Tel: +48 22 350 68 87
Mail: [email protected]